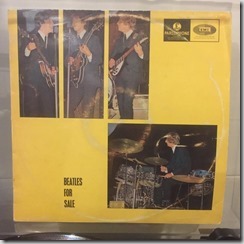 The Beatles Fourth Album
It was 1964 and the Beatles had been very busy. Off the back of a movie (A Hard Day's Night), three albums and worldwide touring, the Fab Four were running out of steam.
Writing four albums in two years is an exceptional pace of work, and to accomplish this feat they resorted to including covers of songs from other artists.
The fourth album, Beatles For Sale, mixes original work with covers and the content indicates influences that the band were absorbing at the time.
Some great tunes in the same vein as the previously released work, but the initial tracks are darker and more moody and indicate a creative output maturing.
My favourite is the Beatles' cover of Chuck Berry's "Rock and Roll Music" which charted well in Australia.
Australian-Only
Unlike in other regions, the album released in Australia features photos of the group from a live concert from their tour. Australia was the only region to receive this custom cover art.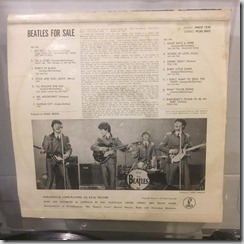 Technical
Despite having a stereo copy from the late 70s already, I actually bought this original mono copy from a second hand music store today for $40.
The cover hasn't aged too well, but still holds together. The real gem was inside.. The LP itself is close to mint, not even a hint of spindle marks or even a light scratch or scuffing.
Unbelievable condition for an album of this age, especially from a band as popular as The Beatles. The tell tale sign that this is an original pressing is the black and yellow Parlophone label.
My copy is a later release with publishing credits (on label) to "Northern Songs" as opposed to "Leeds Music".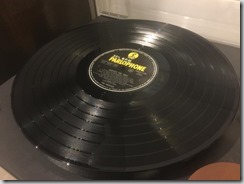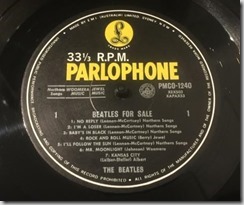 If you'd like to find out more about Australian Beatles releases, refer to this website.