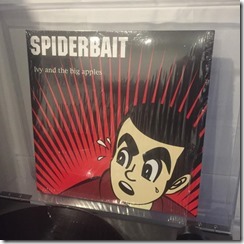 90s Australian Grunge
This album brings back memories, only this time on vinyl. Much like Powerfinger's debut album, Double Allergic, Spiderbait's third album was not released originally on vinyl either (or cassette for that matter).
We had to wait until 20 years later, in 2016, before having Ivy available on the turntable. Was it worth the wait?
Spiderbait is a great example of local Australian grunge talent, leading the pack as grunge was starting to decline.
The most well known tracks from the album, "Buy me a Pony" (#1 song, Triple J's hottest 100 back in 1996*) and "Calypso", are instantly memorable. Calypso in particular, which features a sing-song, melancholy intro before descending into heavy grunge/rock crescendos.
* The first Australian band or artist to attain this honour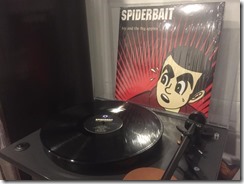 Technical
Ivy was originally a CD only release, so it is natural to assume the vinyl release comes from digital masters. I can't find any information about what they mastered the recent pressing from, but it doesn't matter as to me it sounds great.
Cranking this album up to 11, you can get a nice, authentic, bass supplementing the often times frenetic tempo across the disk. Calypso screams down in crisp clarity, making the reliving of one's youth economically and acoustically viable, if not socially. But who cares!? It's Spiderbait on vinyl. Crank it up!