Last Updated: August 2nd, 2023.

Just added
Spectrum – Milesago
Chain – Toward the Blues
Ike and Tina Turner – Nutbush City Limits
Pretenders – Pretenders
Records for sale
Mostly culled from a large collection these are individually priced and graded second hand (and some new) LPs – vinyl records – most come with new inner and outer sleeves. A large variety of genres and decades including rock, pop, jazz and more.
Mobile Device Users
Please click here to view the for sale spreadsheet.
Photos of actual items
Please let me know if I can email you photos of actual items for sale (if not inspecting in person). I would prefer that you're able to review the actual condition, i.e. for posted items. See returns below. Feel free to ask any questions, there are some Japanese, UK and US pressings as well as Australian & NZ. Generally conservative gradings (Goldmine).
Shop in Person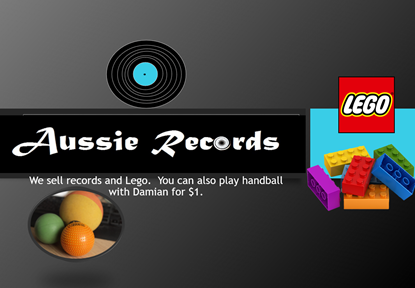 I'm located in Tuross Head, NSW between Narooma and Moruya. Get in touch to arrange a time to come around and have a crate dig.
Shipping
$15 for shipping 1 LP standard LP (up to 200gms), $15-$20 for more than 1 LP (up to ~10LPs) domestically (only). For more than 10 LPs, I would need to quote (please get in touch).
Sorry, I do not ship internationally.
Payment
I accept Paypal (I can send an invoice or request for money), direct deposit (online sales only) and cash (with local pickup). Prices in $AUD.
I offer a 10% discount on all sales over $100, but otherwise prices are firm.
Returns
Due to the relatively high cost of shipping and low margins (and what I think are reasonable prices & grading) I will accept returns but buyer to pay return postage.
Discogs Id
Feel free to look up any item by the Discogs release ID (see Discogs ID column). To see Discog release information for any item, browse to: https://www.discogs.com/release/[insert release id]
---
ForSale
| Artist | Title | Price (AUD) | Released | Media | Sleeve | Discogs ID | Date Added |
| --- | --- | --- | --- | --- | --- | --- | --- |
| "Weird Al" Yankovic | In 3-D | 10 | 1984 | Very Good (VG) | Very Good Plus (VG+) | 4872864 | 09/03/2022 |
| 7 Seconds | The Crew | 20 | 1984 | Very Good Plus (VG+) | Very Good Plus (VG+) | 13357060 | 01/01/1970 |
| ABBA | ABBA | 10 | 1975 | Very Good (VG) | Very Good Plus (VG+) | 3706129 | 01/07/2023 |
| ABBA | ABBA | 10 | 1975 | Very Good (VG) | Very Good (VG) | 3706129 | 01/01/1970 |
| ABBA | Arrival | 10 | 1976 | Very Good (VG) | Very Good (VG) | 4309431 | 01/01/1970 |
| ABBA | Arrival | 10 | 1976 | Very Good (VG) | Very Good (VG) | 3719322 | 01/01/1970 |
| ABBA | The Best Of ABBA | 10 | 1975 | Very Good (VG) | Very Good (VG) | 12369792 | 01/07/2023 |
| Alphonso Johnson | Yesterday's Dreams | 10 | 1976 | Very Good Plus (VG+) | Very Good Plus (VG+) | 1394287 | 01/07/2023 |
| Aretha Franklin | After Hours | 10 | 1987 | Near Mint (NM or M-) | Near Mint (NM or M-) | 3904511 | 01/01/1970 |
| Aretha Franklin | Aretha Franklin's Greatest Hits 1960-1965 | 5 | 1971 | Very Good (VG) | Very Good (VG) | 2545253 | 11/12/2022 |
| Aretha Franklin | Live At Fillmore West | 10 | 1971 | Very Good (VG) | Poor (P) | 8004287 | 05/09/2017 |
| Ariel (13) | Rock And Roll Scars | 20 | 1975 | Very Good Plus (VG+) | Very Good (VG) | 6512573 | 01/07/2023 |
| Azteca | Azteca | 20 | 1972 | Very Good (VG) | Very Good Plus (VG+) | 11681949 | 03/09/2018 |
| Barry White | Just Another Way To Say I Love You | 10 | 1975 | Very Good (VG) | Very Good (VG) | 526972 | 01/01/1970 |
| Barry White | Satin & Söul | 10 | 1987 | Very Good Plus (VG+) | Very Good Plus (VG+) | 773597 | 01/01/1970 |
| Belinda Carlisle | Belinda | 15 | 1986 | Very Good Plus (VG+) | Very Good Plus (VG+) | 4555768 | 12/10/2019 |
| Berlin | Pleasure Victim | 5 | 1983 | Very Good (VG) | Very Good (VG) | 314314 | 01/01/1970 |
| Big Audio Dynamite II | On The Road Live '92 | 15 | 2018 | Near Mint (NM or M-) | Near Mint (NM or M-) | 11898616 | 01/01/1970 |
| Billy Eckstine | Stormy | 15 | 1971 | Very Good (VG) | Very Good Plus (VG+) | 8207257 | 01/01/1970 |
| Billy Joel | The Stranger | 10 | 1977 | Very Good (VG) | Very Good (VG) | 14461679 | 01/01/1970 |
| Black Lace | Get Up And Dance! | 10 | 1984 | Very Good Plus (VG+) | Very Good Plus (VG+) | 7101576 | 01/07/2023 |
| Blondie | AutoAmerican | 25 | 1980 | Very Good Plus (VG+) | Very Good (VG) | 1585158 | 01/01/1970 |
| Blondie | Hits Live! | 25 | 2017 | Near Mint (NM or M-) | Near Mint (NM or M-) | 10841436 | 09/01/2018 |
| Bob Dylan | Bob Dylan's Greatest Hits | 10 | 1967 | Very Good (VG) | Very Good (VG) | 5379139 | 01/01/1970 |
| Bob Dylan | Desire | 20 | 1976 | Very Good (VG) | Very Good Plus (VG+) | 12753790 | 01/01/1970 |
| Bob Dylan | Highway 61 Revisited | 20 | 1965 | Fair (F) | Very Good (VG) | 4686429 | 04/01/2021 |
| Bob Dylan | John Wesley Harding | 15 | 1968 | Very Good (VG) | Very Good (VG) | 6208885 | 12/10/2019 |
| Bob Dylan | Masterpieces | 30 | 1978 | Very Good (VG) | Good (G) | 1524853 | 01/01/1970 |
| Bob Dylan | Self Portrait | 10 | 1970 | Good Plus (G+) | Very Good (VG) | 848097 | 01/01/1970 |
| Bob Dylan | Street-Legal | 10 | 1978 | Very Good (VG) | No Cover | 2644981 | 01/01/1970 |
| Bob Dylan / The Band | Before The Flood | 15 | 1974 | Very Good (VG) | Very Good (VG) | 7259976 | 06/11/2017 |
| Bob Seger And The Silver Bullet Band | Night Moves | 10 | 0 | Very Good (VG) | Very Good (VG) | 11496574 | 01/01/1970 |
| Bob Seger And The Silver Bullet Band | Nine Tonight | 15 | 1981 | Very Good Plus (VG+) | Very Good Plus (VG+) | 959591 | 01/01/1970 |
| Bruce Springsteen | Dancing in the Dark - Live & Remastered | 25 | 2018 | Near Mint (NM or M-) | Near Mint (NM or M-) | 14346917 | 01/01/1970 |
| Buddy Holly and The Crickets (2) | Buddy Holly And The Crickets | 5 | 0 | Good Plus (G+) | Very Good (VG) | 2530593 | 01/07/2023 |
| Buddy Miles Express | Expressway To Your Skull | 40 | 1968 | Very Good Plus (VG+) | Very Good Plus (VG+) | 5007924 | 12/10/2019 |
| Bukka White | Bukka White | 30 | 1969 | Very Good Plus (VG+) | Very Good Plus (VG+) | 1798327 | 01/01/1970 |
| Carpenters | Close To You | 15 | 1970 | Very Good (VG) | Very Good Plus (VG+) | 10216363 | 01/01/1970 |
| Carpenters | The Best Of The Carpenters | 30 | 1985 | Very Good Plus (VG+) | Very Good Plus (VG+) | 10319031 | 04/09/2022 |
| Cat Stevens | Teaser And The Firecat | 10 | 1971 | Good Plus (G+) | Good Plus (G+) | 955748 | 01/01/1970 |
| Chain (4) | Toward The Blues | 50 | 0 | Very Good (VG) | Very Good (VG) | 9717015 | 02/03/2018 |
| Charles Mingus | Three Or Four Shades Of Blues | 30 | 1977 | Very Good Plus (VG+) | Very Good (VG) | 11472476 | 04/03/2021 |
| Charlie Byrd | The Great Byrd | 10 | 1968 | Very Good (VG) | Very Good (VG) | 9218173 | 11/07/2019 |
| Charlie Parker | One Night In Birdland | 30 | 1977 | Near Mint (NM or M-) | Very Good Plus (VG+) | 5886689 | 01/01/1970 |
| Chris Connor | I Miss You So | 15 | 1957 | Very Good Plus (VG+) | Very Good Plus (VG+) | 1468936 | 01/01/1970 |
| Chuck Berry | Flashback | 15 | 1975 | Very Good Plus (VG+) | Very Good Plus (VG+) | 7706103 | 01/01/1970 |
| Chuck Berry | Reelin' & Rockin' | 10 | 1986 | Very Good Plus (VG+) | Very Good Plus (VG+) | 12208439 | 07/02/2018 |
| Chuck Berry | The Big Daddy Of 'Em All | 15 | 1986 | Very Good (VG) | Very Good Plus (VG+) | 9427245 | 01/01/1970 |
| Cold Chisel | Razor Songs | 25 | 1987 | Very Good Plus (VG+) | Very Good (VG) | 1849850 | 06/11/2017 |
| Creedence Clearwater Revival | Pendulum | 15 | 1970 | Very Good (VG) | Very Good (VG) | 8019968 | 06/10/2017 |
| Crow (4) | Crow By Crow | 15 | 1970 | Very Good (VG) | Very Good (VG) | 6327505 | 01/01/1970 |
| Crowded House | Temple Of Low Men | 25 | 1988 | Very Good Plus (VG+) | Very Good Plus (VG+) | 375459 | 01/07/2023 |
| Dan Fogelberg | The Innocent Age | 15 | 1981 | Very Good Plus (VG+) | Very Good (VG) | 4471661 | 01/01/1970 |
| Dan Fogelberg / Dan Fogelberg & Tim Weisberg | Phoenix / Twin Sons Of Different Mothers | 20 | 1983 | Near Mint (NM or M-) | Very Good Plus (VG+) | 14588698 | 01/01/1970 |
| Daryl Hall & John Oates | Beauty On A Back Street | 5 | 1977 | Good Plus (G+) | Very Good Plus (VG+) | 1700998 | 01/01/1970 |
| Django Reinhardt With The Glenn Miller's All Stars, The Ray McKinley Trio, Mel Powell | Paris 1945 | 10 | 0 | Very Good Plus (VG+) | Very Good Plus (VG+) | 11604958 | 01/01/1970 |
| Donald Fagen | The Nightfly | 20 | 1982 | Very Good (VG) | Very Good (VG) | 5278251 | 01/01/1970 |
| Donovan | Donovan's Greatest Hits | 0 | 1969 | Good Plus (G+) | Good Plus (G+) | 2913182 | 10/01/2022 |
| Donovan | Fairytale | 10 | 1965 | Very Good (VG) | Good Plus (G+) | 4631439 | 10/06/2019 |
| Earl Klugh | Living Inside Your Love | 10 | 1976 | Very Good Plus (VG+) | Very Good (VG) | 14283920 | 04/04/2021 |
| Earl Klugh | Living Inside Your Love | 10 | 1978 | Very Good (VG) | Very Good (VG) | 5083675 | 01/01/1970 |
| Eartha Kitt | Revisited | 15 | 1963 | Near Mint (NM or M-) | Very Good Plus (VG+) | 4995112 | 01/01/1970 |
| Edith Piaf | Portrait Of Piaf: 16 Of Her Greatest Performances | 15 | 1973 | Very Good Plus (VG+) | Very Good Plus (VG+) | 2211176 | 11/12/2022 |
| Edith Piaf | The World Of Piaf | 5 | 1969 | Very Good Plus (VG+) | Very Good (VG) | 1277474 | 01/01/1970 |
| Ella Fitzgerald & Louis Armstrong | Ella And Louis | 35 | 2013 | Near Mint (NM or M-) | Very Good Plus (VG+) | 5186127 | 01/01/1970 |
| Ella Fitzgerald And Louis Armstrong | Ella And Louis Again | 0 | 1957 | Good Plus (G+) | No Cover | 8810314 | 06/11/2017 |
| Elvin Jones | Coalition | 20 | 1971 | Very Good Plus (VG+) | Very Good Plus (VG+) | 8612351 | 05/04/2018 |
| Eric Clapton | August | 10 | 1986 | Very Good (VG) | Very Good Plus (VG+) | 3273514 | 01/07/2023 |
| Eric Clapton | Time Pieces - The Best Of Eric Clapton | 15 | 1982 | Very Good Plus (VG+) | Very Good Plus (VG+) | 5106513 | 01/01/1970 |
| Eric Clapton | Time Pieces The Best Of Eric Clapton | 10 | 1982 | Very Good Plus (VG+) | Very Good (VG) | 4036660 | 01/01/1970 |
| Eric Clapton And The Yardbirds | Eric Clapton And The Yardbirds | 10 | 0 | Very Good (VG) | Very Good (VG) | 5388582 | 01/01/1970 |
| Eric Dolphy | In Europe, Vol. 2 | 35 | 1965 | Very Good Plus (VG+) | Very Good Plus (VG+) | 2880640 | 05/08/2018 |
| Fairport Convention | Fairport Convention | 15 | 1975 | Very Good (VG) | Very Good Plus (VG+) | 8338995 | 01/01/1970 |
| Fairport Convention | Full House | 20 | 0 | Very Good Plus (VG+) | Very Good Plus (VG+) | 5481929 | 01/01/1970 |
| Fairport Convention | Nine | 20 | 1973 | Very Good Plus (VG+) | Very Good Plus (VG+) | 2515568 | 06/11/2017 |
| Fairport Convention | Rosie | 10 | 1973 | Very Good (VG) | Very Good Plus (VG+) | 749543 | 01/01/1970 |
| Feather (5) | Friends By Feather | 20 | 1970 | Very Good Plus (VG+) | Very Good (VG) | 3928418 | 03/10/2023 |
| Flip Wilson | You Devil You | 15 | 0 | Very Good Plus (VG+) | Very Good Plus (VG+) | 5694840 | 01/07/2023 |
| Foghat | Foghat | 15 | 1972 | Very Good Plus (VG+) | Very Good (VG) | 4331857 | 01/01/1970 |
| Four Tops | Four Tops Story 1964-72 | 15 | 1973 | Very Good (VG) | Good Plus (G+) | 2271495 | 01/01/1970 |
| Four Tops | Soul Spin | 15 | 1969 | Very Good Plus (VG+) | Very Good (VG) | 9385524 | 01/01/1970 |
| Frank Zappa / The Mothers | Roxy & Elsewhere | 25 | 1974 | Very Good Plus (VG+) | Very Good (VG) | 609118 | 06/11/2017 |
| Free | Free Live | 25 | 1971 | Very Good (VG) | Good Plus (G+) | 2983291 | 04/01/2021 |
| Galapagos Duck | The Removalists (Original Soundtrack) | 20 | 1974 | Very Good (VG) | Good Plus (G+) | 2040377 | 01/07/2023 |
| Gary Burton / Chick Corea | Crystal Silence | 15 | 1973 | Very Good (VG) | Very Good Plus (VG+) | 374649 | 01/07/2023 |
| Genesis | ... And Then There Were Three... | 20 | 1978 | Very Good Plus (VG+) | Very Good (VG) | 2095174 | 04/02/2021 |
| George Duke | Feel | 20 | 1975 | Very Good (VG) | Very Good (VG) | 1159940 | 01/01/1970 |
| George Duke | I Love The Blues, She Heard My Cry | 10 | 1975 | Very Good (VG) | Very Good (VG) | 51356 | 01/01/1970 |
| George Thorogood & The Destroyers | Better Than The Rest | 15 | 0 | Very Good Plus (VG+) | Very Good Plus (VG+) | 2079817 | 01/01/1970 |
| Gil Evans And His Orchestra | Out Of The Cool | 25 | 1974 | Very Good Plus (VG+) | Very Good Plus (VG+) | 2507928 | 01/01/1970 |
| Goanna | Oceania | 10 | 1985 | Very Good (VG) | Very Good (VG) | 3389397 | 05/01/2017 |
| Harry Belafonte | To Wish You A Merry Christmas | 10 | 0 | Very Good Plus (VG+) | Very Good Plus (VG+) | 19591531 | 01/07/2023 |
| Hawkwind | Space Ritual | 80 | 1973 | Very Good Plus (VG+) | Very Good Plus (VG+) | 4885107 | 01/01/1970 |
| Headpins | Head Over Heels | 10 | 1985 | Very Good Plus (VG+) | Very Good Plus (VG+) | 5518282 | 08/10/2019 |
| Helen Reddy | Helen Reddy's Greatest Hits | 10 | 1975 | Very Good Plus (VG+) | Very Good Plus (VG+) | 12658701 | 01/01/1970 |
| Helen Reddy | No Way To Treat A Lady | 15 | 1975 | Very Good Plus (VG+) | Very Good Plus (VG+) | 3527525 | 10/01/2022 |
| Henry Mancini | The Pink Panther (Music From The Film Score) | 5 | 1963 | Very Good (VG) | Very Good (VG) | 13476005 | 01/07/2023 |
| Herbie Mann | Reggae II | 15 | 1976 | Very Good (VG) | Very Good (VG) | 13034301 | 01/07/2023 |
| Howard McGhee | Nobody Knows You When You're Down And Out | 40 | 1963 | Near Mint (NM or M-) | Very Good Plus (VG+) | 10626087 | 01/01/1970 |
| Huey Lewis & The News | Sports | 20 | 1985 | Very Good Plus (VG+) | Very Good Plus (VG+) | 3816331 | 01/01/1970 |
| Ike & Tina Turner | Nutbush City Limits | 10 | 1974 | Very Good (VG) | Good Plus (G+) | 11081812 | 01/01/1970 |
| Iron Butterfly | Live | 10 | 1970 | Very Good (VG) | Very Good (VG) | 5278104 | 01/01/1970 |
| J.J. Cale | Naturally | 20 | 1975 | Very Good (VG) | Very Good Plus (VG+) | 2976612 | 01/07/2023 |
| J.J. Johnson & Kai Winding | The Great Kai & J. J. | 10 | 0 | Very Good Plus (VG+) | Very Good (VG) | 14729587 | 01/01/1970 |
| Jack Teagarden | T For Trombone | 5 | 1963 | Very Good (VG) | Very Good (VG) | 1437171 | 11/07/2019 |
| Jackson Browne | Late For The Sky | 15 | 1974 | Very Good Plus (VG+) | Very Good Plus (VG+) | 8078445 | 01/01/1970 |
| James Blundell | Hand It Down | 15 | 1990 | Very Good (VG) | Very Good Plus (VG+) | 7155430 | 01/01/1970 |
| James Price Johnson | Father Of The Stride Piano | 10 | 1965 | Very Good (VG) | Very Good (VG) | 11086374 | 09/12/2020 |
| Jean-Luc Ponty | Aurora | 10 | 1976 | Very Good (VG) | Very Good Plus (VG+) | 500682 | 01/01/1970 |
| Jean-Luc Ponty | Cosmic Messenger | 10 | 1978 | Very Good Plus (VG+) | Very Good Plus (VG+) | 3897042 | 01/01/1970 |
| Jean-Luc Ponty | Upon The Wings Of Music | 10 | 1975 | Very Good (VG) | Very Good (VG) | 1066128 | 01/01/1970 |
| Jenny Morris | Body & Soul | 10 | 1987 | Very Good (VG) | Very Good (VG) | 2557020 | 06/11/2021 |
| Jenny Morris | Shiver | 10 | 1989 | Very Good Plus (VG+) | Very Good Plus (VG+) | 17297395 | 01/01/1970 |
| Jerry Lee Lewis | High Heel Sneakers | 10 | 1967 | Near Mint (NM or M-) | Very Good Plus (VG+) | 20285386 | 01/01/1970 |
| Jesse Belvin | Just Jesse Belvin | 5 | 1959 | Very Good (VG) | Good Plus (G+) | 10769921 | 01/01/1970 |
| Jimmy And The Boys | Not Like Everybody Else! | 20 | 1979 | Very Good Plus (VG+) | Very Good (VG) | 1250151 | 08/10/2019 |
| Joan Sutherland | The Art Of The Prima Donna, Vol.1 | 30 | 0 | Very Good Plus (VG+) | Very Good (VG) | 20730808 | 11/12/2022 |
| Joe & Eddie | The Best Of Joe & Eddie | 5 | 0 | Good Plus (G+) | Very Good (VG) | 3511247 | 01/01/2021 |
| Joe Beck | Beck | 10 | 1975 | Very Good (VG) | Very Good (VG) | 633143 | 01/01/1970 |
| John Coltrane | My Favorite Things | 50 | 1971 | Near Mint (NM or M-) | Very Good Plus (VG+) | 1287666 | 12/07/2017 |
| John Coltrane | Sun Ship | 40 | 1971 | Very Good Plus (VG+) | Very Good Plus (VG+) | 380678 | 01/01/1970 |
| John Coltrane = John Coltrane | Selflessness Featuring My Favorite Things = セルフレスネス | 40 | 1976 | Very Good Plus (VG+) | Very Good Plus (VG+) | 6999465 | 01/01/1970 |
| John Denver | Spirit | 15 | 1976 | Very Good Plus (VG+) | Very Good (VG) | 5612159 | 01/01/1970 |
| John Farnham | Age Of Reason | 10 | 1988 | Very Good (VG) | Very Good (VG) | 546455 | 09/03/2022 |
| John Lennon | The John Lennon Collection | 15 | 1982 | Very Good Plus (VG+) | Very Good Plus (VG+) | 2516016 | 06/11/2017 |
| John Lennon & The Plastic Ono Band | John Lennon / Plastic Ono Band | 30 | 1970 | Very Good (VG) | Very Good (VG) | 4101889 | 06/11/2017 |
| John McLaughlin | Electric Guitarist | 10 | 1978 | Very Good Plus (VG+) | Very Good Plus (VG+) | 8539967 | 01/01/1970 |
| John Williams (4), The London Symphony Orchestra | Star Wars | 30 | 1977 | Very Good Plus (VG+) | Very Good Plus (VG+) | 3065033 | 01/01/1970 |
| Johnny Cash | 1970 | 10 | 1970 | Very Good (VG) | Very Good (VG) | 4829760 | 01/07/2023 |
| Johnny Cash & The Tennessee Two | Original Golden Hits Volume II | 15 | 1969 | Very Good (VG) | Very Good (VG) | 5691810 | 01/07/2023 |
| Johnny Smith | Johnny Smith | 10 | 1967 | Very Good (VG) | Very Good Plus (VG+) | 9025288 | 10/10/2020 |
| Johnny Winter | Johnny Winter | 5 | 1969 | Good Plus (G+) | Good Plus (G+) | 7604019 | 01/07/2023 |
| Kate Ceberano / Wendy Matthews | You've Always Got The Blues | 10 | 1988 | Very Good Plus (VG+) | Very Good (VG) | 5240334 | 01/01/1970 |
| Kenny Rogers | Greatest Hits | 5 | 1984 | Very Good (VG) | Very Good (VG) | 2181050 | 01/01/1970 |
| Kenny Rogers | Twenty Greatest Hits | 0 | 1984 | Good Plus (G+) | Very Good (VG) | 6553146 | 01/01/1970 |
| King Crimson | Discipline | 40 | 1981 | Near Mint (NM or M-) | Very Good Plus (VG+) | 12557263 | 01/01/1970 |
| King Crimson | Red | 50 | 1974 | Near Mint (NM or M-) | Very Good Plus (VG+) | 4738137 | 01/01/1970 |
| Lee Ritenour | Captain Fingers | 10 | 1977 | Very Good Plus (VG+) | Very Good (VG) | 3611816 | 01/07/2023 |
| Lee Ritenour | The Captain's Journey | 10 | 1978 | Very Good (VG) | Very Good (VG) | 14324809 | 01/07/2023 |
| Little Richard | Little Richard's Super Hits | 15 | 0 | Very Good (VG) | Very Good (VG) | 5758684 | 01/07/2023 |
| Louis Armstrong, Oscar Peterson | Louis Armstrong Meets Oscar Peterson | 5 | 1959 | Good Plus (G+) | Fair (F) | 11607823 | 01/01/1970 |
| Love | Da Capo | 25 | 1970 | Very Good (VG) | Very Good (VG) | 8631811 | 01/01/1970 |
| Madonna | Like A Virgin | 15 | 1984 | Very Good (VG) | Very Good (VG) | 2895924 | 06/10/2017 |
| Madonna | Madonna | 15 | 1983 | Very Good (VG) | Very Good Plus (VG+) | 2565307 | 01/01/1970 |
| Madonna | True Blue | 10 | 1986 | Very Good (VG) | Good Plus (G+) | 3495048 | 06/09/2017 |
| Mahavishnu Orchestra / John McLaughlin | Inner Worlds | 20 | 1976 | Very Good Plus (VG+) | Very Good (VG) | 5185423 | 01/01/1970 |
| Mahavishnu Orchestra With John McLaughlin | The Inner Mounting Flame | 35 | 1971 | Very Good Plus (VG+) | Very Good Plus (VG+) | 3813691 | 01/01/1970 |
| Manfred Mann | Mann Made | 15 | 0 | Very Good (VG) | Very Good Plus (VG+) | 14367697 | 11/08/2019 |
| Manfred Mann | Mann Made | 10 | 1965 | Very Good (VG) | Good Plus (G+) | 4811925 | 10/01/2022 |
| Men Without Hats | The Safety Dance | 10 | 1982 | Very Good (VG) | Generic | 783864 | 04/09/2022 |
| Mental As Anything | Greatest Hits Vol. 1 | 25 | 1986 | Very Good Plus (VG+) | Very Good Plus (VG+) | 3929446 | 06/11/2017 |
| Midnight Oil | 10, 9, 8, 7, 6, 5, 4, 3, 2, 1 | 30 | 1982 | Very Good Plus (VG+) | Very Good Plus (VG+) | 793175 | 01/01/1970 |
| Mike Bloomfield / Al Kooper / Stephen Stills | Super Session | 10 | 0 | Very Good (VG) | Very Good (VG) | 9624561 | 01/01/1970 |
| Mike Sammes Singers | Smooth | 10 | 0 | Very Good (VG) | Very Good (VG) | 8644626 | 01/01/1970 |
| Miles Davis | A Tribute To Jack Johnson | 40 | 0 | Very Good Plus (VG+) | Very Good Plus (VG+) | 4341816 | 01/01/1970 |
| Miles Davis | Miles Davis At Plugged Nickel, Chicago | 55 | 1976 | Near Mint (NM or M-) | Near Mint (NM or M-) | 14990086 | 01/01/1970 |
| Moving Pictures (2) | Days Of Innocence | 10 | 1981 | Very Good (VG) | Very Good Plus (VG+) | 2335592 | 01/07/2023 |
| Muddy Waters | Muddy "Mississippi" Waters Live | 25 | 0 | Very Good Plus (VG+) | Very Good Plus (VG+) | 14168152 | 01/01/1970 |
| Muggsy Spanier's Ragtime Band | Los Favoritos De Muggsy Spanier's Ragtime Band | 5 | 1956 | Good Plus (G+) | Good Plus (G+) | 14716111 | 01/01/1970 |
| Neil Diamond | Beautiful Noise | 5 | 1976 | Very Good (VG) | Very Good Plus (VG+) | 3417770 | 01/01/1970 |
| Neil Diamond | Hot August Night | 15 | 1973 | Very Good (VG) | Very Good (VG) | 7742013 | 01/01/1970 |
| Neil Diamond | The Jazz Singer (Original Songs From The Motion Picture) | 5 | 1980 | Very Good (VG) | Very Good (VG) | 3417762 | 01/01/1970 |
| Neil Young | On The Beach | 30 | 1974 | Very Good (VG) | Very Good (VG) | 579392 | 06/11/2017 |
| No Dice | No Dice | 25 | 1978 | Very Good Plus (VG+) | Very Good (VG) | 8161860 | 01/10/2018 |
| Nth. Bulli Bush Band | Denizen | 20 | 1982 | Very Good (VG) | Very Good (VG) | 4846811 | 01/01/1970 |
| OC Smith | O.C. Smith | 10 | 1971 | Very Good Plus (VG+) | Very Good (VG) | 8582794 | 01/07/2023 |
| Olivia Newton-John | Long Live Love | 10 | 1974 | Very Good (VG) | Very Good Plus (VG+) | 2118103 | 10/01/2022 |
| Olivia Newton-John | Olivia Newton-John | 15 | 1973 | Very Good (VG) | Good (G) | 11142982 | 01/01/1970 |
| Olivia Newton-John | Olivia Newton-John's Greatest Hits Vol. 2 | 10 | 1977 | Very Good (VG) | Very Good Plus (VG+) | 1219628 | 01/07/2023 |
| Olivia Newton-John | Totally Hot | 10 | 1978 | Very Good (VG) | Very Good (VG) | 2311993 | 01/01/1970 |
| Otis Redding | In Person At The Whisky A Go Go | 25 | 1968 | Very Good (VG) | Very Good Plus (VG+) | 13031518 | 01/01/1970 |
| Paul & Linda McCartney | Ram | 20 | 1971 | Very Good (VG) | Very Good Plus (VG+) | 2930313 | 11/11/2022 |
| Paul Barbarin And His Jazz Band / Punch Miller's Bunch & George Lewis (2) | Jazz At Preservation Hall Vol. 3 | 15 | 1963 | Near Mint (NM or M-) | Very Good Plus (VG+) | 3817068 | 12/02/2022 |
| Paul Simon | Graceland | 25 | 1986 | Very Good Plus (VG+) | Very Good Plus (VG+) | 1326554 | 01/07/2023 |
| Pete Seeger & Big Bill Broonzy | Seeger & Broonzy In Concert | 10 | 1965 | Very Good (VG) | Very Good (VG) | 14415678 | 01/01/1970 |
| Peter Gabriel | So | 15 | 1986 | Very Good Plus (VG+) | Very Good Plus (VG+) | 379036 | 06/11/2017 |
| Peter, Paul & Mary | In Concert | 10 | 1964 | Very Good Plus (VG+) | Very Good (VG) | 11286302 | 01/01/1970 |
| Phineas Newborn Jr. | The Great Jazz Piano Of Phineas Newborn Jr. | 10 | 1963 | Very Good (VG) | Very Good (VG) | 5637079 | 11/12/2022 |
| Pink Floyd | Atom Heart Mother | 50 | 1974 | Near Mint (NM or M-) | Very Good Plus (VG+) | 1474477 | 01/01/1970 |
| Pink Floyd | The Dark Side Of The Moon | 50 | 1973 | Very Good (VG) | Very Good (VG) | 1340897 | 01/01/1970 |
| Quincy Jones | The Dude | 20 | 1981 | Near Mint (NM or M-) | Very Good Plus (VG+) | 3889760 | 01/01/1970 |
| Ralph Burns | Cabaret - Original Soundtrack Recording | 10 | 1972 | Very Good Plus (VG+) | Very Good Plus (VG+) | 2211110 | 01/09/2023 |
| Ray Charles | Have A Smile With Me | 10 | 1966 | Very Good (VG) | Very Good (VG) | 2696676 | 02/09/2019 |
| Ray Charles | Ray Charles | 5 | 1967 | Very Good (VG) | Very Good (VG) | 6299282 | 01/07/2023 |
| Ray Charles | The Sensational Ray Charles | 10 | 1965 | Very Good Plus (VG+) | Good Plus (G+) | 6083378 | 01/01/1970 |
| Robert Palmer | Addictions Volume I | 15 | 1989 | Very Good Plus (VG+) | Very Good (VG) | 5110317 | 01/01/1970 |
| Robert Schumann – Veronica Jochum | Klavierabend Recital | 30 | 0 | Near Mint (NM or M-) | Very Good Plus (VG+) | 15243401 | 11/11/2022 |
| Rodgers & Hammerstein | The Sound Of Music (An Original Soundtrack Recording) | 5 | 0 | Very Good (VG) | Very Good (VG) | 8942590 | 01/01/1970 |
| Rodgers & Hammerstein | The Sound Of Music ~ An Original Soundtrack Recording | 5 | 0 | Very Good (VG) | Very Good (VG) | 14044012 | 01/01/1970 |
| Roy Acuff | Night Train To Memphis | 10 | 0 | Very Good Plus (VG+) | Very Good Plus (VG+) | 4834526 | 01/01/1970 |
| Roy Buchanan | A Street Called Straight | 15 | 1976 | Very Good (VG) | Very Good Plus (VG+) | 7442552 | 01/01/1970 |
| Roy Orbison | In Dreams: The Greatest Hits | 15 | 1987 | Near Mint (NM or M-) | Very Good Plus (VG+) | 7728627 | 01/01/1970 |
| Roy Orbison | The Big 'O' | 5 | 0 | Very Good (VG) | Very Good (VG) | 5277828 | 01/01/1970 |
| Ry Cooder | Chicken Skin Music | 20 | 1976 | Very Good Plus (VG+) | Very Good (VG) | 2574099 | 01/01/1970 |
| Santana | Moonflower | 15 | 1977 | Very Good (VG) | Very Good (VG) | 2081962 | 01/01/1970 |
| Serious Young Insects | Housebreaking | 20 | 1982 | Very Good (VG) | Very Good (VG) | 1644677 | 01/01/1970 |
| Sherbet | Howzat | 20 | 1976 | Very Good Plus (VG+) | Very Good Plus (VG+) | 1988135 | 06/11/2017 |
| Sherbet | Howzat | 10 | 1976 | Very Good (VG) | Very Good Plus (VG+) | 1988135 | 01/01/1970 |
| Sidney Bechet | 12 Previously Unissued Recordings By The Master Of The Soprano Saxophone | 10 | 1961 | Very Good (VG) | Very Good Plus (VG+) | 14133347 | 01/01/1970 |
| Skyhooks | Ego Is Not A Dirty Word | 15 | 1975 | Very Good Plus (VG+) | Very Good Plus (VG+) | 1986816 | 06/11/2017 |
| Skyhooks | The Skyhooks Tapes | 20 | 1977 | Very Good Plus (VG+) | Very Good Plus (VG+) | 5206755 | 01/01/1970 |
| Small Faces | The Autumn Stone | 10 | 1969 | Very Good (VG) | Good Plus (G+) | 15128377 | 01/01/1970 |
| Spandau Ballet | Parade | 10 | 1984 | Very Good (VG) | Good Plus (G+) | 963870 | 01/01/1970 |
| Spectrum (16) | Milesago | 130 | 1971 | Very Good Plus (VG+) | Very Good Plus (VG+) | 3546093 | 01/01/1970 |
| Spectrum (24) | It's Too Hot For Words | 10 | 1982 | Very Good (VG) | Very Good (VG) | 4641011 | 08/06/2017 |
| Spooky Tooth | Witness | 30 | 1973 | Very Good Plus (VG+) | Very Good Plus (VG+) | 2093846 | 03/03/2021 |
| Squeeze (2) | Argybargy | 15 | 1980 | Very Good (VG) | Very Good Plus (VG+) | 8831029 | 01/01/1970 |
| Stéphane Grappelli, Don Burrows•George Golla Duo | Steph 'N' Us | 10 | 1981 | Very Good Plus (VG+) | Very Good (VG) | 11183917 | 01/07/2023 |
| Stéphane Grappelli, Philip Catherine, Larry Coryell, Niels-Henning Ørsted Pedersen | Young Django | 10 | 1979 | Near Mint (NM or M-) | Near Mint (NM or M-) | 3194567 | 01/01/1970 |
| Steppenwolf | Monster | 5 | 1969 | Good Plus (G+) | Very Good (VG) | 845451 | 06/11/2017 |
| Steve Khan | Tightrope | 10 | 1977 | Very Good (VG) | Very Good Plus (VG+) | 8644956 | 01/07/2023 |
| Steve Miller Band | Book Of Dreams | 10 | 1977 | Very Good (VG) | Very Good (VG) | 3625279 | 01/01/1970 |
| Steve Miller Band | Fly Like An Eagle | 25 | 1976 | Very Good (VG) | Very Good Plus (VG+) | 401888 | 01/01/1970 |
| Steve Winwood | Back In The High Life | 10 | 1986 | Very Good (VG) | Very Good (VG) | 732139 | 01/01/1970 |
| Supertramp | Crime Of The Century | 15 | 1975 | Good Plus (G+) | Very Good (VG) | 20905687 | 01/01/1970 |
| Technotronic | Pump Up The Jam | 20 | 1989 | Very Good Plus (VG+) | Very Good (VG) | 761887 | 06/11/2017 |
| Terence Trent D'Arby | Introducing The Hardline According To Terence Trent D'Arby | 15 | 1987 | Very Good Plus (VG+) | Very Good Plus (VG+) | 2509515 | 01/01/1970 |
| The Aints | S.L.S.Q | 20 | 1991 | Very Good Plus (VG+) | Very Good Plus (VG+) | 8867622 | 01/01/1970 |
| The Angels | Dark Room | 15 | 1980 | Good Plus (G+) | Very Good (VG) | 2579008 | 01/01/1970 |
| The Angels | Night Attack | 20 | 1981 | Very Good (VG) | Very Good (VG) | 2579046 | 01/01/1970 |
| The Angels | No Exit | 15 | 1979 | Very Good (VG) | Very Good (VG) | 2333402 | 01/01/1970 |
| The Atlantics | Great Surfing Sounds Of The Atlantics | 0 | 1970 | Very Good (VG) | Very Good Plus (VG+) | 1894878 | 01/01/1970 |
| The Beach Boys | Little Deuce Coupe | 15 | 1980 | Very Good Plus (VG+) | Very Good Plus (VG+) | 2368121 | 01/01/1970 |
| The Beach Boys | Surfer Girl | 5 | 1973 | Good Plus (G+) | Very Good (VG) | 10888392 | 01/01/1970 |
| The Beach Boys | The Beach Boys Today! | 15 | 1969 | Very Good (VG) | Very Good Plus (VG+) | 4786355 | 06/11/2017 |
| The Beatles | The Essential Beatles | 15 | 1972 | Very Good (VG) | Very Good (VG) | 14954808 | 01/07/2023 |
| The Beatles Featuring Tony Sheridan | Hamburg 1961 | 15 | 1984 | Near Mint (NM or M-) | Very Good Plus (VG+) | 4227515 | 01/01/1970 |
| The Blues Band | Brand Loyalty | 20 | 1982 | Very Good Plus (VG+) | Very Good Plus (VG+) | 10194748 | 10/03/2019 |
| The Bobby Hackett Quartet | The Bobby Hackett Quartet | 10 | 1977 | Very Good Plus (VG+) | Very Good (VG) | 14367708 | 11/08/2019 |
| The Bushwackers | Faces In The Street | 5 | 1981 | Very Good (VG) | Good Plus (G+) | 3750527 | 01/01/1970 |
| The Bushwackers | Faces In The Street | 10 | 1981 | Very Good Plus (VG+) | Very Good Plus (VG+) | 15763028 | 01/09/2023 |
| The Cannonball Adderley Quintet | In Person | 10 | 1969 | Very Good (VG) | Very Good (VG) | 10744904 | 04/11/2021 |
| The Easybeats | The Best Of The Easybeats Featuring Stevie Wright | 25 | 0 | Very Good Plus (VG+) | Very Good Plus (VG+) | 14014451 | 01/01/1970 |
| The Executives (3) | ....Now! | 20 | 1972 | Very Good (VG) | Very Good Plus (VG+) | 1867583 | 01/01/1970 |
| The Fisherfolk | Ah! There's The Celebration The Fisherfold Live At The Edinburgh Festival Fringe | 10 | 1976 | Near Mint (NM or M-) | Very Good Plus (VG+) | 20866528 | 12/01/2022 |
| The Hollies | Hollies Sing Dylan | 20 | 1974 | Very Good Plus (VG+) | Very Good Plus (VG+) | 4014643 | 01/01/1970 |
| The Hooters | Nervous Night | 10 | 1985 | Very Good Plus (VG+) | Very Good (VG) | 3395024 | 01/01/1970 |
| The J. Geils Band | Freeze-Frame | 10 | 1981 | Very Good (VG) | Very Good (VG) | 16614702 | 09/03/2022 |
| The J. Geils Band | Hotline | 5 | 1975 | Good Plus (G+) | Very Good (VG) | 12020918 | 01/01/1970 |
| The J. Geils Band | Love Stinks | 5 | 1980 | Very Good Plus (VG+) | Very Good Plus (VG+) | 6454997 | 06/11/2017 |
| The Jimmy Giuffre Trio | The Jimmy Giuffre 3 | 10 | 1958 | Very Good (VG) | Good Plus (G+) | 3826121 | 01/01/1970 |
| The London Symphony Orchestra, The English Chamber Choir | Tommy | 10 | 1973 | Very Good (VG) | Good (G) | 8844358 | 01/01/1970 |
| The Mamas & The Papas | The Papas & The Mamas | 15 | 1968 | Very Good (VG) | Very Good (VG) | 2911104 | 11/11/2022 |
| The Marshall Tucker Band | Searchin' For A Rainbow | 15 | 1975 | Very Good (VG) | Very Good (VG) | 8919589 | 01/01/1970 |
| The Platters | Reflections | 10 | 1960 | Very Good Plus (VG+) | Very Good (VG) | 22794824 | 04/07/2022 |
| The Pretenders | Get Close | 15 | 1986 | Very Good (VG) | Very Good Plus (VG+) | 2311981 | 01/07/2023 |
| The Pretenders | Pretenders | 20 | 0 | Very Good Plus (VG+) | Very Good Plus (VG+) | 2577794 | 06/11/2017 |
| The Red Onion Jazz Band (2) | Creole Rhapsody | 15 | 1969 | Very Good (VG) | Very Good (VG) | 11792482 | 11/07/2019 |
| The Righteous Brothers | The Best Of | 10 | 0 | Very Good Plus (VG+) | Very Good (VG) | 9842796 | 01/01/1970 |
| The Rolling Stones | It's Only Rock 'N Roll | 40 | 1974 | Very Good Plus (VG+) | Very Good Plus (VG+) | 2851759 | 06/11/2017 |
| The Seekers | The Carnival Is Over | 15 | 1969 | Very Good (VG) | Very Good Plus (VG+) | 3610362 | 11/12/2022 |
| The Shadows | Out Of The Shadows | 10 | 1963 | Very Good (VG) | Very Good (VG) | 4358722 | 10/10/2020 |
| The Shadows | Shades Of Rock | 20 | 1970 | Very Good Plus (VG+) | Very Good Plus (VG+) | 5202459 | 01/01/1970 |
| The Sports | All Sports | 30 | 1989 | Very Good Plus (VG+) | Very Good Plus (VG+) | 10543023 | 01/01/1970 |
| The Supremes Plus Four Tops, Stevie Wonder & The Temptations | Diana Ross And The Supremes Plus | 10 | 1969 | Very Good (VG) | Very Good Plus (VG+) | 3147701 | 01/07/2023 |
| The Sweet | Sweet Fanny Adams | 15 | 1974 | Good Plus (G+) | Good Plus (G+) | 8922648 | 01/01/1970 |
| The Sweet | Teenage Rampage | 30 | 1981 | Very Good Plus (VG+) | Very Good Plus (VG+) | 3493230 | 01/01/1970 |
| The Wai Siliva Group | Echoes Of Fiji | 45 | 1968 | Very Good Plus (VG+) | Very Good Plus (VG+) | 13391173 | 11/11/2022 |
| The Wailers | Burnin' | 20 | 1974 | Very Good (VG) | Very Good (VG) | 2136148 | 06/11/2017 |
| The Woodentops | Giant | 10 | 1986 | Very Good (VG) | Very Good (VG) | 924549 | 01/01/1970 |
| The Yardbirds | Remember... The Yardbirds | 15 | 1971 | Very Good (VG) | Very Good (VG) | 3023000 | 11/01/2019 |
| Tom Jones | This Is Tom Jones | 5 | 1969 | Very Good Plus (VG+) | Very Good Plus (VG+) | 5467168 | 06/11/2017 |
| Tom Scott & The L.A. Express | Tom Cat | 10 | 1975 | Very Good Plus (VG+) | Very Good Plus (VG+) | 13622991 | 01/07/2023 |
| Twinkle Brothers | Me No You - You No Me | 20 | 1981 | Very Good Plus (VG+) | Very Good Plus (VG+) | 2546885 | 01/01/1970 |
| U2 | The Unforgettable Fire | 15 | 1984 | Very Good (VG) | Very Good (VG) | 1503414 | 01/01/1970 |
| UB40 | Signing Off | 5 | 1980 | Very Good (VG) | No Cover | 4159712 | 01/01/1970 |
| Uriah Heep | Demons And Wizards | 15 | 1972 | Very Good (VG) | Very Good (VG) | 5725469 | 01/01/1970 |
| Van Morrison | Tupelo Honey | 20 | 1972 | Very Good (VG) | Very Good (VG) | 8074671 | 06/11/2017 |
| Van Morrison | Tupelo Honey | 25 | 1972 | Very Good (VG) | Very Good Plus (VG+) | 8074671 | 01/01/1970 |
| Van Morrison | Veedon Fleece | 25 | 0 | Very Good Plus (VG+) | Very Good Plus (VG+) | 11049082 | 01/01/1970 |
| Van Morrison | Wavelength | 15 | 1978 | Very Good (VG) | Very Good Plus (VG+) | 1329657 | 01/01/1970 |
| Vanilla Fudge | Renaissance | 25 | 1968 | Very Good Plus (VG+) | Very Good Plus (VG+) | 9731636 | 01/01/1970 |
| Vanilla Fudge | Rock & Roll | 20 | 1969 | Very Good (VG) | Very Good (VG) | 4747651 | 01/01/1970 |
| Various | Canned Rock | 25 | 1979 | Very Good (VG) | Very Good (VG) | 3421024 | 01/01/1970 |
| Various | Devastator | 10 | 1977 | Very Good (VG) | Very Good (VG) | 5529193 | 01/01/1970 |
| Various | Devastator | 10 | 1977 | Very Good (VG) | Very Good (VG) | 5529193 | 01/08/2023 |
| Various | Explosive Hits '74 | 10 | 1974 | Very Good Plus (VG+) | Very Good (VG) | 1333529 | 01/01/1970 |
| Various | Explosive Hits '75 | 15 | 1975 | Very Good Plus (VG+) | Very Good Plus (VG+) | 4885043 | 10/01/2022 |
| Various | Gold Digging - As Sampled By Kanye West | 30 | 2006 | Very Good Plus (VG+) | Very Good Plus (VG+) | 6269821 | 01/01/1970 |
| Various | Hit Sounds Of The 70's | 10 | 0 | Very Good Plus (VG+) | Very Good (VG) | 5759953 | 01/09/2023 |
| Various | Ripper | 5 | 1975 | Very Good (VG) | Very Good (VG) | 4031725 | 01/08/2023 |
| Various | Rock Explosion | 5 | 1974 | Very Good (VG) | Very Good (VG) | 5904610 | 10/01/2022 |
| Various | Rocka | 15 | 1976 | Very Good (VG) | Very Good (VG) | 5710021 | 01/01/1970 |
| Various | Super Bad | 5 | 1973 | Very Good (VG) | Very Good (VG) | 3760293 | 01/01/1970 |
| Various | Supercharged Hits | 5 | 1970 | Good Plus (G+) | Very Good (VG) | 14323401 | 01/08/2023 |
| Various | The Roots Of Metal | 30 | 1989 | Very Good (VG) | Very Good (VG) | 7154316 | 01/01/1970 |
| Ward & Johnson | Aweigh With Words | 30 | 1975 | Very Good (VG) | Very Good Plus (VG+) | 6263259 | 11/12/2022 |
| Wet Wet Wet | Holding Back The River | 15 | 1989 | Near Mint (NM or M-) | Near Mint (NM or M-) | 4366869 | 01/01/1970 |
| Willie Nelson | Always | 5 | 1980 | Very Good (VG) | Very Good (VG) | 2514247 | 01/01/1970 |
| Willie Nelson | Stardust | 5 | 1978 | Very Good Plus (VG+) | Very Good (VG) | 3033446 | 01/07/2023 |
| Wilson Pickett | Hey Jude | 10 | 1969 | Very Good (VG) | Poor (P) | 14168091 | 01/01/1970 |
| Wishbone Ash | Argus | 10 | 1972 | Good Plus (G+) | Very Good Plus (VG+) | 8626533 | 01/01/1970 |
Generated by wpDataTables