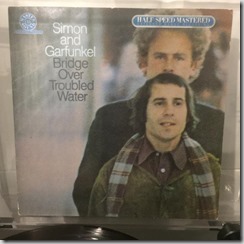 A classic revisited
Simon and Garfunkel's 1960s masterpiece revived in the 1980s as a part of CBS' Mastersound series, featuring half speed mastering as an audiophile release. This was a huge upgrade from a heavily scratched original pressing that I had initially.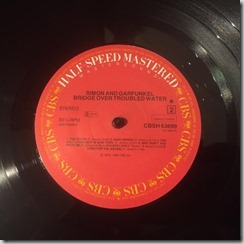 This album surely requires no introduction. There are some of Simon and Garfunkel's best songs inscribed within the grooves on this LP.
My favourite track (by a long shot) is "The Boxer", set in New York and so poetic in describing the life of a fighter and the knocks inflicted upon him by life, love and the Big Apple.
There's plenty to wonder at, with "Bridge over Trouble Water" earning an almost choral feel to it. The upbeat "Baby Driver" follows "The Boxer" and creates excellent uplift on the B-side.
Technical
As this is a half speed master, expect some technical focus in this article. For starters, the CBS release includes a very detailed sheet on how the mastering was achieved: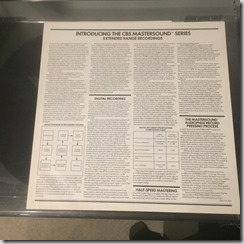 So what exactly is a half-speed mastering, and why should you care?
Half-speed mastering is a vinyl cutting technique where the source is played back at half its normal speed while the turntable on the vinyl cutting lathe also runs at half-speed (16 2/3 to be precise).
Source: SuperDeluxeEdition
This means that when the master lacquer is cut, the cutting stylus has twice as long as normal to make the intricate incision. This is mean to lead to a "cleaner" transfer, a more accurate representation of the master recording. There should be more detail in the recording upon playback, and if you have a high end stylus this should become more apparent.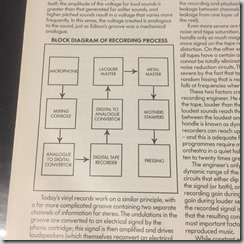 This handy illustration accompanies the sheet included with the release. This is my first half-speed master, so I had a fair amount of trepidation, which was rewarded upon playback.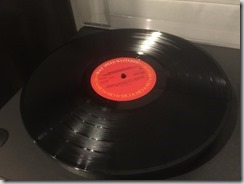 My original pressing had a reasonably noticeable low playback level, which meant I had to increase the volume more than when listening to my other LPs. Not so with the half-speed recording.
The tracks positively "pop", and the harmonies lift with a notable fidelity than on any previous version I've heard.
I think that despite the marketing hype, there's value in looking at the half-speed mastered editions, especially if you find one for an album you enjoy.