Over the weekend I spent some money from record sales on some preloved vintage HiFi equipment from some local audiophiles in my region.
I'd previously been running my Rega RP-1 through my home theatre setup, downmixing to stereo (2 channel) output. This served for a while, but I often felt that I was not getting the best my turntable could provide.
For a modest outlay ($500) I acquired a Rotel RA-980BX and a set of Acoustic Research AR93 floor speakers. This adds a lot of high end quality to a relatively straightforward configuration.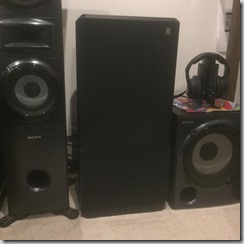 From here, I was able to remove the Rega pre-amp and have the RP-1 direct to the Rotel, and from there, straight out to the twin floor speakers.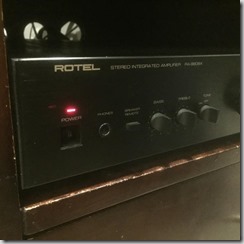 The improvement has been significant. The cold/tinniness of the former HT setup has been replaced with a warm sound, with an overall improvement in sound depth and range. The HT distortion is replaced almost entirely (very little distortion though the Rotel).
Best $500 I've sunk into electronics, period.