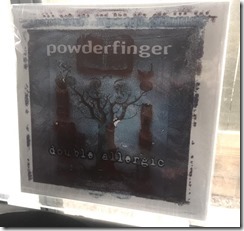 A Massive Early Album
Way back in the mid-1990s, I was navigating the waters of adolescence and getting soaked into the music of the day. Australian music had hit a crescendo of sorts in the 1980s, which is not to say that there wasn't still much more to follow.
Enter Powderfinger. The Brisbane born band kicked off their inspired careers with their second studio album 'Double Allergic' – and I still have my copy of this release on CD from when it first came out.
The Album
Initially well travelled on the alternative bandwidth (Triple J), the initial big hits were "D.A.F", "Pick You Up" and the more melancholy "Jc". This ensemble of rock ballads were a taste of things to come from Powderfinger, and I would still occasionally reach for the CD to relive some of my high school days.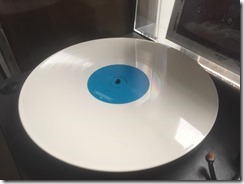 Being that it was a mid 1990s album – like so many from that time – there was never a release to wax. It only was released on CD and cassette.. until now.
Last year, on the 20th anniversary of the release, "Double Allergic" was finally pressed to limited edition white vinyl with a matching blue label. This is the first press to vinyl of any kind as far as I know (no bootlegs even), so I was naturally thrilled.
Technical
It's a nice reasonably solid (180gm?) pressing onto the aforementioned white plastic. The audio sounds superb, I'm not sure what it was mastered from but it doesn't bother me in the slightest.