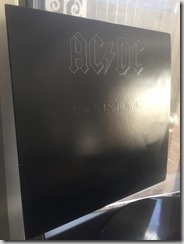 Headlines an era of classic Australian music
It was 1980. AC/DC were an international sensation on the back of the massive success of "Highway to Hell", riding on huge popularity locally and abroad. Then suddenly lead singer Bon Scott tragically passed away.
Scott's passing nearly tore the band apart, yet somehow they stood together and in the process found new lead singer Brian Johnson. Together they produced the sensational "Back in Black", which took the charts by storm.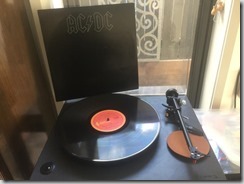 The Album
By now AC/DC's recipe for success was proven to be tried and true. Power guitar riffs with gutsy, ball busting lyrics and a heart of solid rock 'n roll powering loud blistering choruses.
The album wastes no time getting started, with the loud shrill "Hells Bells" as the lead off track. I like to flip to the B-side for some of my favourite AC/DC tracks of all time: the self titled "Back in Black", the biting "You Shook Me All Night Long" and the lead out "Rock and Roll Ain't Noise Pollution" which may or may not be levelled at critics of the band's music.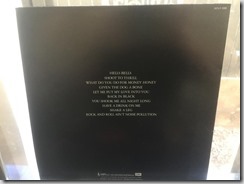 The Release
This is a shining example of a pristine copy of the Albert's 1st pressing (bold yellow rimmed orange label). The early sleeves featured the title embossed on black with the band's stylized name in bold silver.
As with most of the early Albert releases, the stamped matrix numbers are minimal, but the proper 1st will feature the 'APLP 046 A MAXICUT' cleanly imbued in the run out: