An Iconic 80s Album
You're going to see a lot of Australian albums from the 1980s on this site, and why not? It was my favourite era for Australian music. So let's take a look at this cracker of an album from Aussie legends Hunters & Collectors.
The band were starting to really hit their stride by the time their fourth album came out. Although subsequent releases such as "What's a few men?" and "Ghost nation" would start to command the commercial airwaves, "Human Frailty" was still standing somewhat in the indie/alternative stream.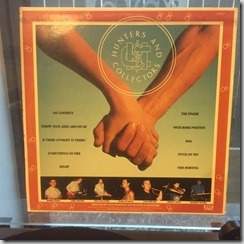 There's a lot to like on this album, starting with one of my personal favourites, "Throw Your Arms Around Me" which is somewhat of a 2am drunken ode to love – one recited with a belly full of beer and an honest heart.
But we've skipped the opening track. "Say Goodbye" is certainly an interesting title for the opening track of any LP, but it was also the first single from the album as well. The song is a strong rock ballad to open with, and sets the tempo for this gritty release.
Both initial tracks showcase singer Mark Seymour's range and energy, and this becomes a stronger feature of later albums as well.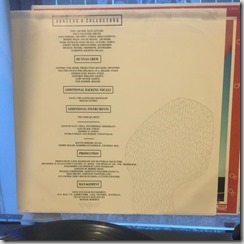 Technical
The Australian release comes in a single LP sleeve with a custom inner sleeve. The LP itself features the H & C centre label with a curious strike against France on the other side.
Another issue on the "diet" lighter vinyl so prevalent in the 70s and 80s, but the microgrooves hold up after a few decades of patience sitting on the shelf. This is the first Hunters & Collectors I acquired, about a decade and a half ago, and it continues to play well.