An Aussie Blues Band
If you haven't heard of Australian blues band Chain, you're not alone. The band was mildly successful charting within Australia in the 1970s and their highest selling album ("Toward the Blues") took more than a decade to be certified gold.
That shouldn't dissuade you from checking out their work if you have any interest in the blues/R&B.
Rare: I haven't come across much from Chain on vinyl, there's only just over 100 LPs available (if you exclude Manfred Mann's Earth Band who did a cover) on the discogs marketplace as of writing.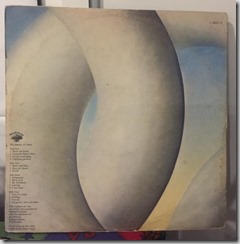 This is a compilation album (released in 1974) predominantly of live tracks but the recording is excellent and it has the feel of a studio album. This is the original black label Mushroom release, a 2xLP set.
The highlight is the band's signature track "Black and Blue" which is nothing short of anthem building upon the narrative of convict chain gangs of the country's past.
You broke my head cos I spat on a guard/
Don't make me no better you just make me harder/
Your water stinks cos it comes from a bog/
And that slop you feed us ain't fit for a dog

Well you can tease me and try to break me and still I spit at you/
You'll never break my spirit, even when my body's black and blue
Needless to say, this is a pretty compelling song coupled with some colonial scars.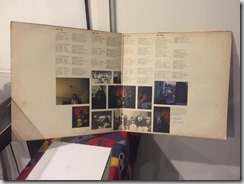 Technical
The vinyl is of excellent quality, a real credit to the early Mushroom records (est. 1972). The sleeve hasn't worn so well, but it's kept the discs in brilliant condition so its job has been served well.
After a bit of washing with the GrooveWasher, it punched up the cleanliness of the sound and removed some of the slight pops from a few decades of accumulated dust.