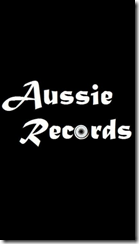 Earlier this month
the semi-retired Rega RP-1 and two crates of "seconds" (LPs) were relocated to the Aussie Records "offsite" location on the NSW south coast.
Once properly set up, the Rega was unwisely attached to a Yamaha home theatre "sound bar" (via a analogue-to-digital converter) and it sounded… horrible.
After scouring local classifieds, Facebook and Gumtree (Oz app/website perhaps akin to Craigslist) an ad was found from a man not too far away selling his old home theatre setup.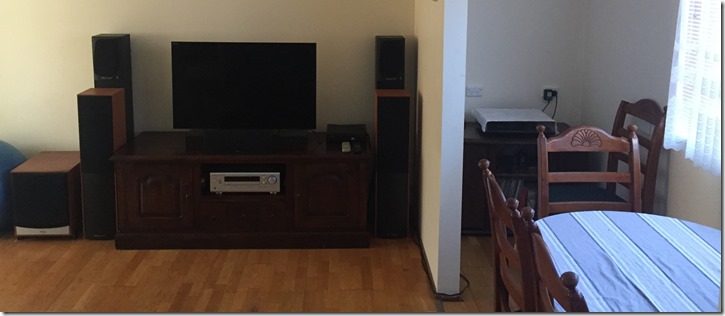 After a small purchase at a second hand furniture concern (below), the Rega was repositioned adjacent to the TV/speaker setup, and the second hand speakers wired and configured ready to go.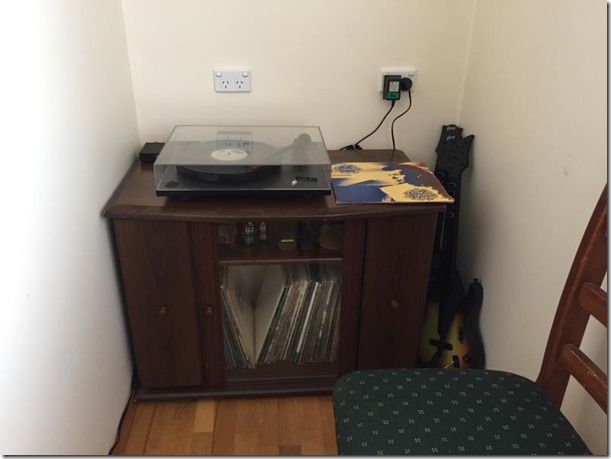 This has worked amazingly well. The kit is documented below (plus an aged Hitachi amp all for $300).